Among all first aid skills, cardiopulmonary resuscitation (CPR) stands out as an attainment with real life saving ability. The capacity to revive a person suffering from cardiac arrest is a skill worth remembering for low-frequency, high-risk emergency situations. At such times, CPR guidelines, as taught by Real Response experts, can make the difference between life and death. The life-saving and life-changing CPR attainments are learnt in only a few hours, using simulation training to ensure CPR steps and guidelines are recollected when they are needed most.
As a dedicated CPR course, Provide CPR (HLTAID009) offers tremendous rewards and is an ideal starting point for further first aid training. CPR is a foundational first aid skill known to save lives every day, and one that Real Response instructors are eager to impart. With the addition of CPR training for even a small percentage of society, every Australian workplace, school, and community space can have an on-site first aid presence ready to respond whenever an emergency arises.
What Practical and Theory Does the CPR Course Cover?
From the outset, Real Response training methods aim to establish practical application of theoretical knowledge. Students are encouraged to participate in emergency role-play exercises that stimulate genuine emergency responses, while course instructors guarantee the appropriate first aid techniques are being employed. First aid training provides greater treatment scope, especially when knowledge and skills are retained courtesy of Real Response Simulation Training.
For example, CPR guidelines can recommend chest compressions-only CPR in some cases, whereas the addition of rescue breaths is often preferable. Compressions and breaths are vital, yet incomplete, sustaining life-symptoms until an automated external defibrillator (AED) is used to assist heart function. Any uncertainty regarding CPR guidelines is removed at Real Response, combining the best of holistic biology and technological innovation for the benefit of every student.
Every type of CPR has specific guidelines that need to be followed for maximum life-saving potential. Some prominent CPR guidelines are as follows:
CPR Using Chest Compressions Only
Useful for people who aren't trained in CPR
Chest compressions are considered the most important CPR component
Prior to commencing CPR, call for medical assistance
Useful for people who aren't trained in CPR
With hands and fingers interlocked correctly, and the appropriate chest area located, compressions can commence and continue until help arrives
Around 100-120 chest compressions should be delivered every minute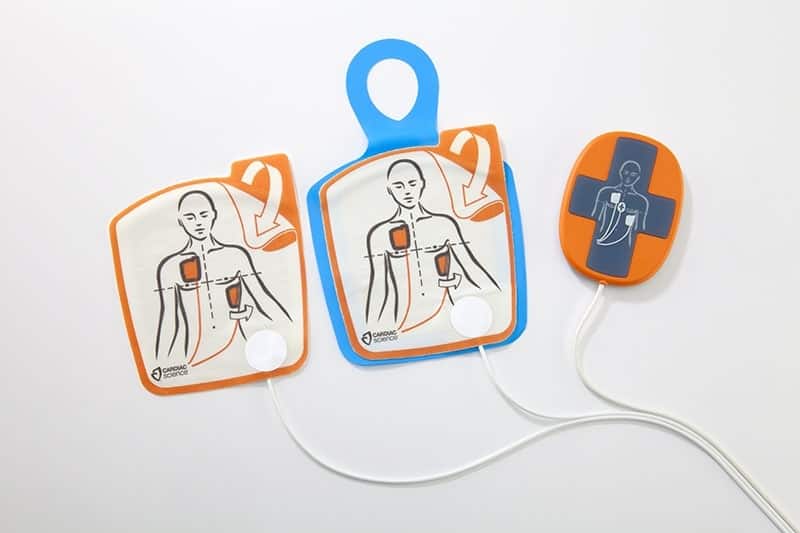 CPR Using Chest Compressions and Rescue Breaths
Chest compressions and rescue breaths are delivered concurrently
Perform 30 chest compressions followed by 2 rescue breaths and repeat continually
If more than one first aider is available, swap duties to avoid fatigue
CPR Using an Automated External Defibrillator (AED)
Prompt defibrillation is an essential survival step for many unresponsive victims
Continue manual CPR and rescue breaths until the defibrillator is ready for use
The defibrillator will only function properly if used according to instructions
Defibrillation provides an electric shock, so may be unsuitable for use in some cases
Real Response CPR for Immersive Learning
The various CPR procedures are all part of the bigger picture, working together for improved results. The different approaches are all valuable and do save lives, and there is no shame in attempting CPR even for an untrained bystander. Any attempt is better than none, but results speak for themselves, and the chance of survival is greatly enhanced by a prompt response from a trained first aider.
At Real Response, CPR guidelines become entrenched facts, while practical abilities are shaped into an emergency response skill-set. Real Response Simulation Training uses immersive scenarios that mimic real-life environments, creating an atmosphere for learning to flourish. Realistic work, school and community settings are established using props, actors and real emergency equipment, enabling course participants to personally experience a CPR emergency response.
Learning by doing is favoured by progressive training institutions and employers. The Real Response initiatives are having the desired effect with students also, especially those who appreciate release from deskbound duties, the chance to experience new learning methods, and the opportunity for high-quality first aid training that can save the life of a friend, family member, or any ohter extremely grateful person.