Although not all accidents are 'life or death' emergencies, some are, and unsung heroes around Australia are using first aid emergency procedures every day to save lives. First aid and CPR training can make the difference in an emergency, and Real Response provides immersive learning techniques that are creating a first aid training revolution. Real Response bridges the gap between first aid attainments and their practical application by building at-ready skills along with a can-do first aid mindset.
Simulation training, as used by police, emergency services and the military, is a Real Response standout using props, actors, emergency signals, time-frames, team work and more to emulate actual emergencies and monitor student responses. The transition from classroom to real emergency response needs to be as seamless as possible, and simulation training provides 'previous experience' to recollect as a real-time reference. Real Response course facilitators and instructors are all highly experienced emergency services and medical personnel capable of imparting valuable first aid, CPR and emergency facts to every student.
Emergency first aid courses for everyone
First aid training has come a long way during recent decades. The qualifications are in demand among employers in all industries, and many career pathways require industry-specific first aid attainments. First aid courses are of short duration, yet packed full of useful, life-saving knowledge and skills development – perfect for schools, work groups and community organisations.
Real Response attainments are serious qualifications taught in an enjoyable atmosphere. Every student is encouraged to participate and develop first aid skills to the best of his/her ability, and although a lot of skills are covered, Real Response instructors ensure nobody is left behind. Emergency first aid courses taught include Provide Basic Emergency Life Support [Level 1], Provide First Aid [Level 2], Provide Advanced First Aid [Level 3], and Provide Advanced Resuscitation. Course units are generally completed within a day or two, are nationally accredited, and can be periodically renewed with a short first aid refresher course.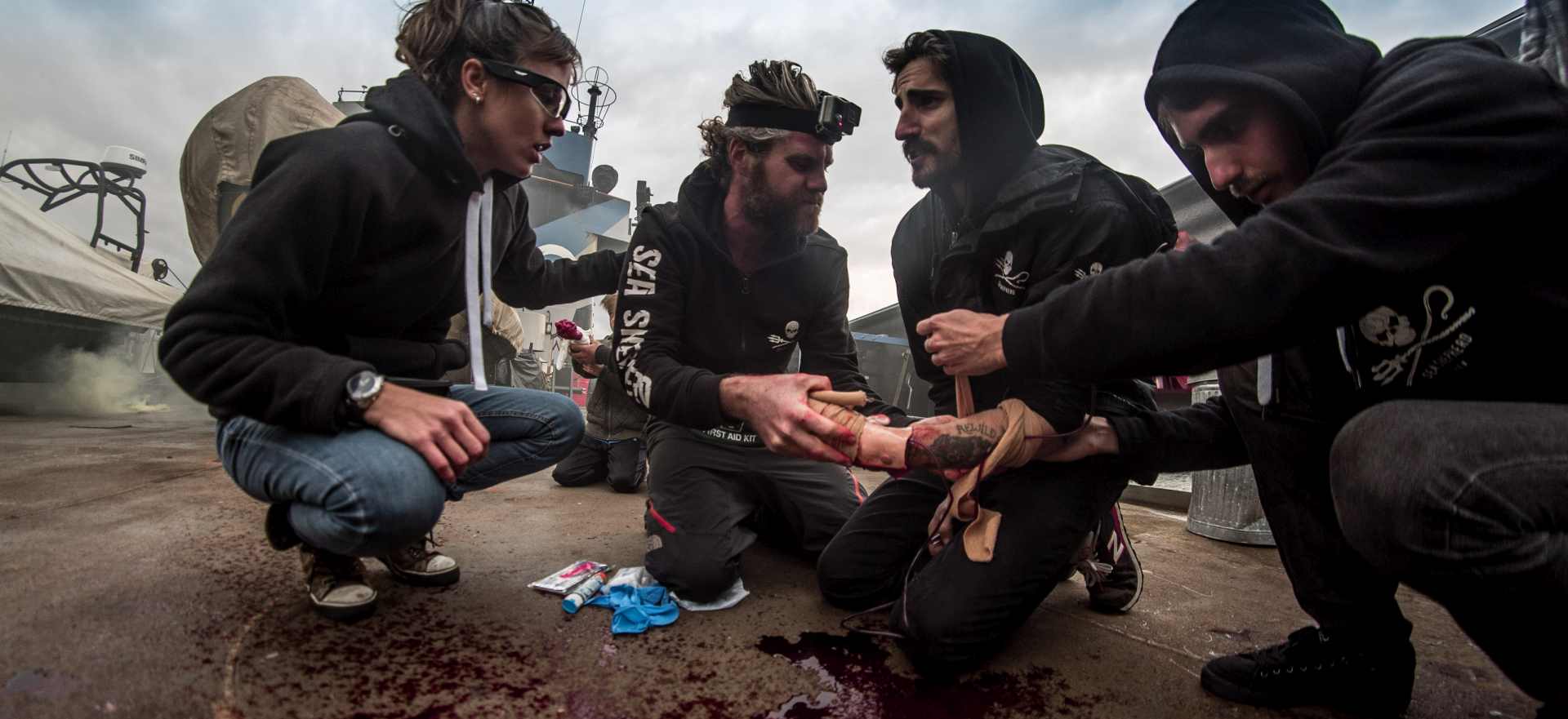 Facts You Will Learn in Our Emergency First Aid Courses
Considering how easy and convenient it is to learn first aid, it's surprising more Australians aren't already qualified. People tend to take things for granted until low-frequency, high-risk emergencies occur, when fast emergency assistance is the only hope of survival. Being prepared to save lives is a viable alternative, and here are some facts you will learn in Real Response emergency courses.
With a day or two of Real Response training you will be competent to save lives
Newfound confidence and leadership skills are developed
Untrained assistance is better than none, but qualified first aiders save more lives
An established knowledge base and skill-set enables calm decision making
Simulation training takes learning away from the textbook and into real life
First aid training courses build courage and character
Real First aid training courses deliver a remarkable number of first aid and CPR competencies. The attainments become life-long skills ready to be called upon whenever required, with valuable competencies including:
Treatment of cardiac and respiratory emergencies
Provide cardiopulmonary resuscitation (CPR) to an adult, child or infant
Understand the principles of using Automatic External Defibrillation (AED) equipment
Use of oxygen therapy, breathing equipment and assistance devices
Treatment of drug overdoses
First aid for burns
Treatment of anaphylactic shock by EpiPen injection
Additionally, industry standard treatments for broken bones, sprains, strains and even spinal injuries are learnt at Real Response. The scope of first aid learning is vast and can even lead to an associated career in emergency services, medicine, the military, police, security and lots more occupations.
Emergency Facts For A Safer Australia
Since inception, Real Response has aspired to impart first aid guidance and instruction to all Australians. In a few short years, the results have been outstanding, as more people are drawn toward immersive learning techniques that establish genuine emergency response capabilities. Real Response Simulated Training is popular with work, school and community groups who require a flexible learning approach adapted for students of every age and background.
As safety and security become prominent issues nationally, first aid and CPR attainments continue to expand and diversify. Real Response qualifications are sought out in a range of industries, including aviation, shipping, health, wellness, agriculture, fishing and tourism, and the attainments are certain to make any resume stand out from the crowd. Real Response are proud to be part of the changing face of Australia, where safe environments are further enhanced by the presence of fully trained and highly capable first aid staff.