Real Response course attainments are highly-regarded achievements to be proud of. Provide Basic Emergency Life Support course participants learn essential first aid procedures used in response to critical situations where decisive action is required. First aid courses at Real Response are structured for progressive learning and higher qualifications, although every course attainment has stand-alone value and life-saving applications. Course participants develop the knowledge and skill-set to face any emergency with the confidence and capability to make a real difference.
Provide Basic Emergency Life Support Course (HLTAID010) results in a comprehensive first aid foundation that can be used at any time in the future. Students participate in immersive learning where life-saving techniques are taught by Real Response instructors for maximum information retention. First aid and CPR skills are all easy to master with Real Response simulated learning, resulting in graduates who are empowered to respond quickly and effectively in any emergency.
What Is Covered In This Course?
This course covers all basic and essential first aid and CPR skills. The attainments and life-saving techniques can be learnt by anyone, and are valued by all Australians. Real Response is dedicated to promoting awareness of first aid by providing the best training courses available, ensuring more Australians have the confidence and knowledge to face emergency situations. Provide Basic Emergency Life Support course (HLTAID010) covers a wide spectrum of emergency procedures, including:
Responding to an unconscious person
Providing artificial respiration
Communicating in an emergency
Two Person operated CPRResponding to an unconscious person
Cardiac emergencies
Shock and anaphylaxis
The course also covers management of bleeding, bandaging and an introduction to anatomy and physiology related to the respiratory and cardiovascular systems.
What Are The Basic Skills Needed?
For an introductory course, Provide Basic Emergency Life Support is quite extensive, providing a lot of important attainments during one day of enjoyable and enlightening learning. Although enthusiasm to learn first aid is the most important criteria for course participants, reasonable levels comprehension are also expected, as clear communication is essential during an emergency response.
There are numerous workplace and community settings where first aid and CPR skills are encouraged, and course attainments are essential in many large industries such as community services, health, rail and some agricultural sectors. The Provide Basic Emergency Life Support Course is a qualification that offers employment pathways along with life-saving techniques used by paramedics, life-guards and nurses. Certification lasts for three years, and the course is easily completed by anyone in good general health who is ready for a new challenge.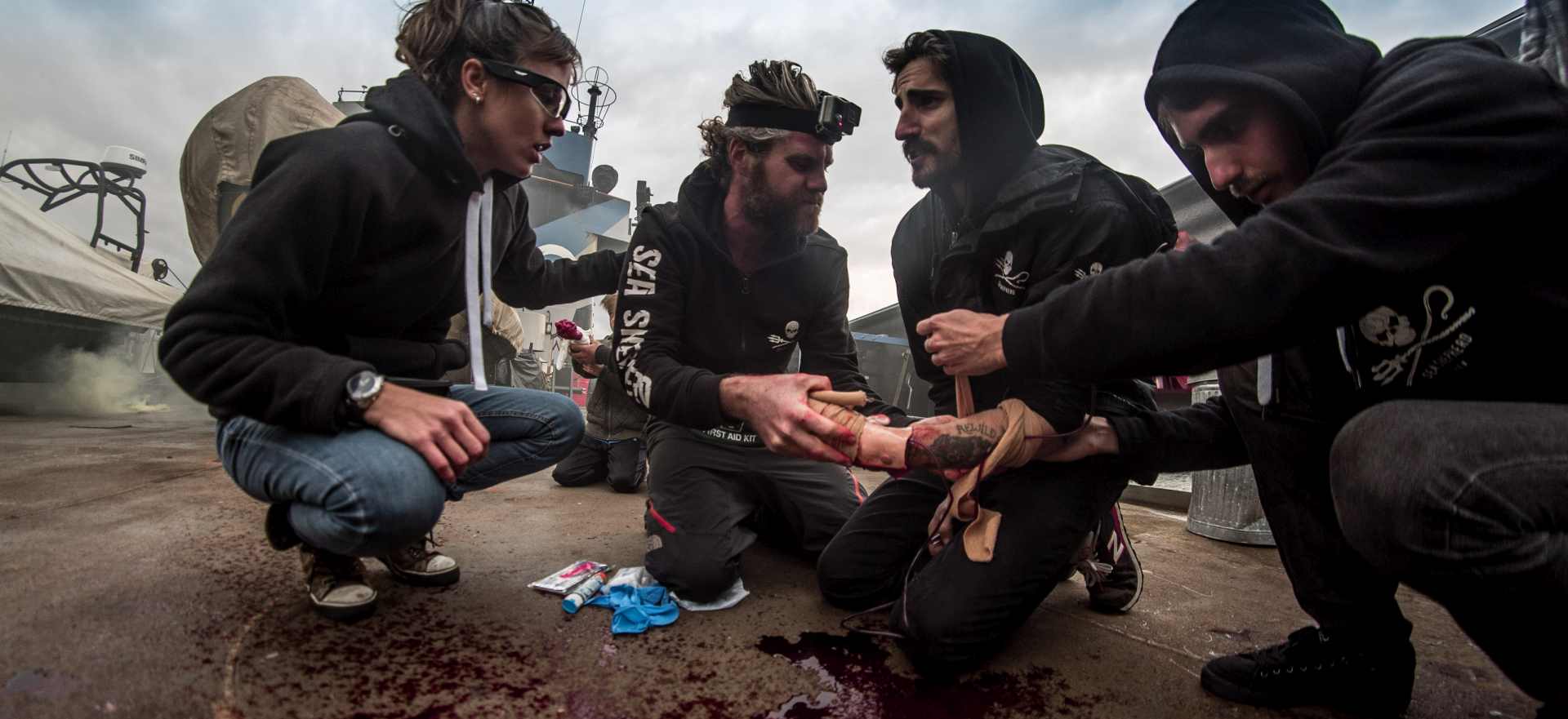 Why Is This Course So Important?
The course is very important on several levels. Provide Basic Emergency Life Support course (HLTAID010) is an accepted qualification anywhere in Australia, facilitating a career promotion, change or relocation.
Australians are well known travellers who relocate often during their lifetime, so a nationally accepted qualification is an extremely handy addition to any portfolio. Most importantly, the course is important because it saves lives every day around Australia. The attainments are permanent, qualifications are easily renewed, and emergency skills remain on hand to be used whenever required. Whether a patient requires CPR, choking first aid, seizure first aid, or other first aid procedures, Real Response course graduates are ready and able to act with certainty.
What Qualifications Do You Receive?
Provide Basic Emergency Life Support (HLTAID010) is a national certification lasting 3 years. It's a formal requirement in many professions and industries. Certification leads to dedicated first aid employment pathways and higher attainments, and the qualification is well-regarded by employers who need enthusiastic, progressive staff.
Each component of study is a useful qualification, and when combined, the comprehensive attainments provide exacting emergency responses that result in best patient outcomes. Real Response courses are immersive and learning is retained, providing results and qualifications that last long after the enjoyable and intensive short course is complete.
What Skills Do You Learn?
At Real Response, learning is much more than theory, although understanding is essential and coursework can always be referred to for guidance. We are different because our course instructors facilitate real-time involvement in emergency response procedures by using simulations, role-play, actors and other props to create realistic emergency scenarios.
Provide Basic Emergency Life Support course includes first-hand use of emergency equipment carried by paramedics and other emergency services personnel. Cutting-edge emergency response technology is used for defibrillator and EpiPen training, while simulated fire, sirens and emergency calls all add to the realistic learning experience. Real Response classes are small enough to accommodate all student needs and ensure the attainments are well understood and ready to be applied whenever an emergency arises.