First aid and CPR attainments are now compulsory in many occupations. For everyone else, the qualifications are just as valuable, providing the knowledge and ability to respond to accidents and emergencies with confidence. With Real Response courses, participants learn the well-known foundational first aid skills, while the introduction of portable life-saving equipment provides tremendous scope for trained first aiders to make a valuable contribution to any organisation. Established in late 2014, Real Response has transformed the training industry in Australia by using simulation training, or 'learning by doing', using techniques familiar to those in military and medical emergency occupations.
How do I learn first aid and retain the knowledge?
Retaining first aid knowledge is now entirely possible, empowering course graduates to face dangerous emergency situations with courage and capability. Real Response makes this happen in a number of ways. First and foremost, Real Response course facilitators and instructors are all highly trained and capable paramedics, emergency services and medical personnel with many years of experience responding to accidents and emergencies. Genuine knowledge can only be gleaned from experts, and when training is undertaken using simulated reality emergency response, learning is automatic and deeply entrenched.
In addition, Real Response training is flexible. Our Melbourne and Sydney facilities are purpose-designed for an intensive yet enjoyable experience lasting between half a day and three days, and we also undertake on-site workplace training for increased awareness and emergency response capability. Our instructors are experienced in guiding small and large student groups, ensuring everyone improves to their maximum life-saving potential. Learning first and CPR is serious business, but the attainments are best learnt with the help of dedicated teachers who make training enlightening and enlivening.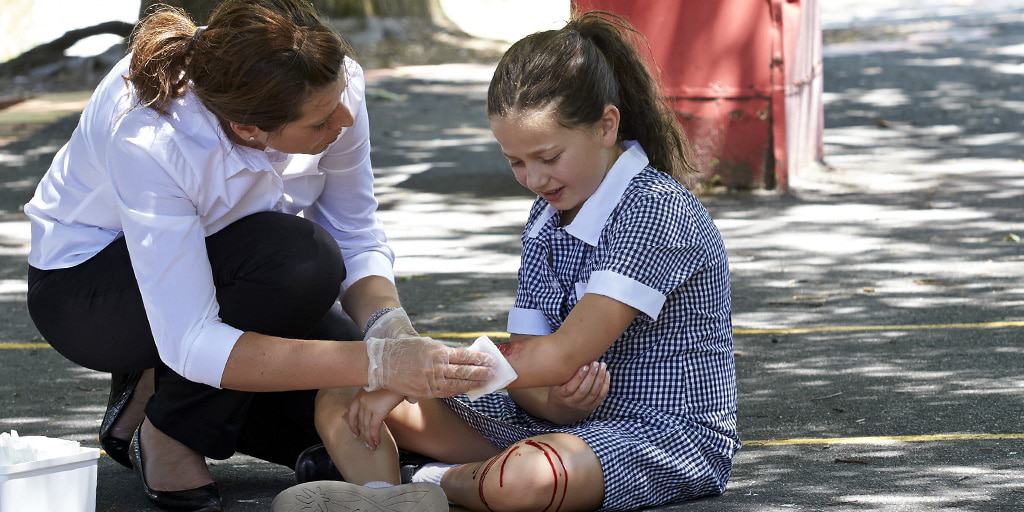 Can I learn first aid online?
First Aid and CPR training involves components that require hands-on experience. It's possible to understand the fundamentals of first aid through general investigation, but putting the principles into practice is an altogether different experience. However, when businesses and workplaces are pressed for time, some first aid knowledge is better than none, so Real Response intensive training can be paired with online learning for all-round knowledge and skills attainments.
For example, Provide First Aid (HLTAID011), formerly known as Level 2 First Aid, can be learnt using online methods for the theory component and hands-on training for practical applications. In effect, this reduces the training component from 2 days to 1 day, allowing your workplace or other setting to function with minimal disturbance to regular routines.
Can I learn CPR training as a sole unit?
As a foundational attainment of first aid training, CPR skills are incredibly important. The ability to perform CPR effectively and efficiently saves lives every day around Australia, and Real Response are proud to offer CPR training that is unmatched by other organisations. Our secret is simulation training, formerly only used by professional medical responders and military organisations. Simulation training is performed in real-time using simulated scenarios resembling familiar surroundings. Provide CPR (HLTAID009) focuses on CPR response that is accented by actors, props, real emergency equipment, sirens, 000 calls, teamwork and more to facilitate deeper learning and far greater knowledge and skills retention to be called upon should a genuine emergency situation arise.
Are there other essential first aid needs?
Real Response courses are progressive and the nationally accredited attainments can be built upon to form comprehensive emergency response capability. In addition, it's wise to always have a first aid kit on hand, plus emergency equipment and devices that are easily used by qualified first aiders. Real Response training encourages personal growth, allowing course participants to develop their skill set to the highest degree for achieving optimum emergency response outcomes every time. Industry-specific courses are also available, while employers and occupational health and safety experts are all onboard the Real Response training revolution.