What is Level 2 First Aid?
Level 2 First Aid, HLTAID011 Provide First Aid, transforms absolute beginners into qualified first aid officers. The course is an important training component for many occupations, and the fastest way to develop the skillset required for responding to wide-ranging emergency situations. Level 2 First Aid is a nationally accredited qualification that will improve occupational health and safety, facilitate duty of care, reduce risks in the workplace and empower course graduates with the ability to respond to any emergency with confidence and skill.
What does a Level 2 First Aid certificate enable you to do?
First aid training provides you with the ability to approach an emergency safely, stabilise a casualty and maintain their essential bodily functions until the arrival of professional medical assistance. You will also learn appropriate response to non-life-threatening injuries. The qualification is valuable in the workplace, at school, at home or anywhere else. Some of the abilities developed in a Level 2 First Aid certificate include:
Provide cardiopulmonary resuscitation (CPR) to an adult, child and infant
Automated External Defibrillator (AED) practice
Adrenaline auto-injector use for treating anaphylaxis (severe allergic reaction)
Immobilisation techniques for addressing head and spinal injuries
Treating casualties suffering from shock or seizures
Management of bleeding and appropriate bandaging techniques
Treatment of sprains, strains, fractures and dislocations
Upon completion of a first aid certificate Level 2, students are ready to respond to low-risk, high-frequency emergencies. Real Response encourages 'learning by doing' with simulation-based first aid training for realistic emergency response, even while training. Simulation training methods are transforming the way first aid information is delivered, and Real Response is leading the way.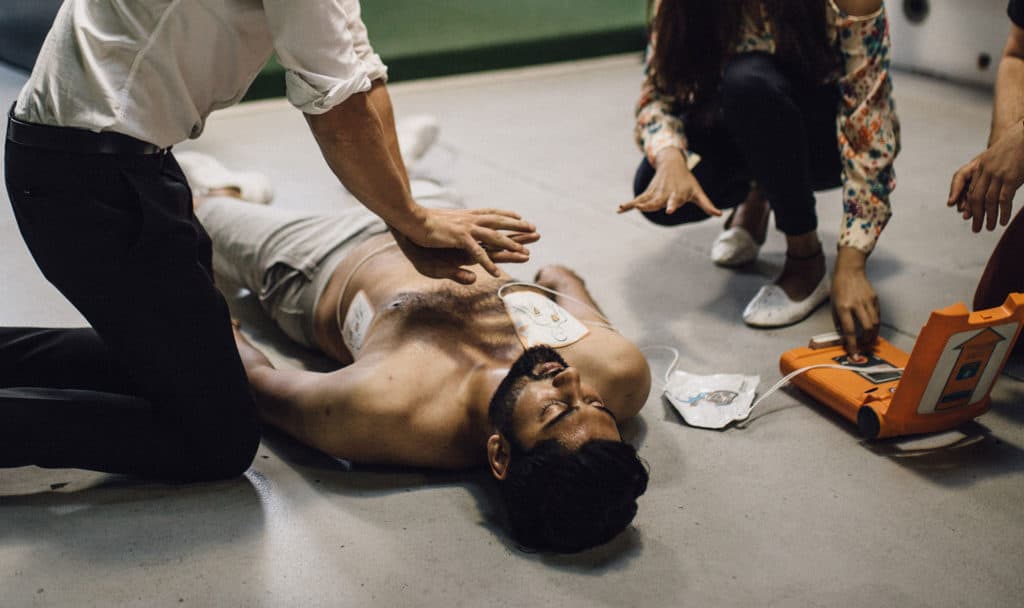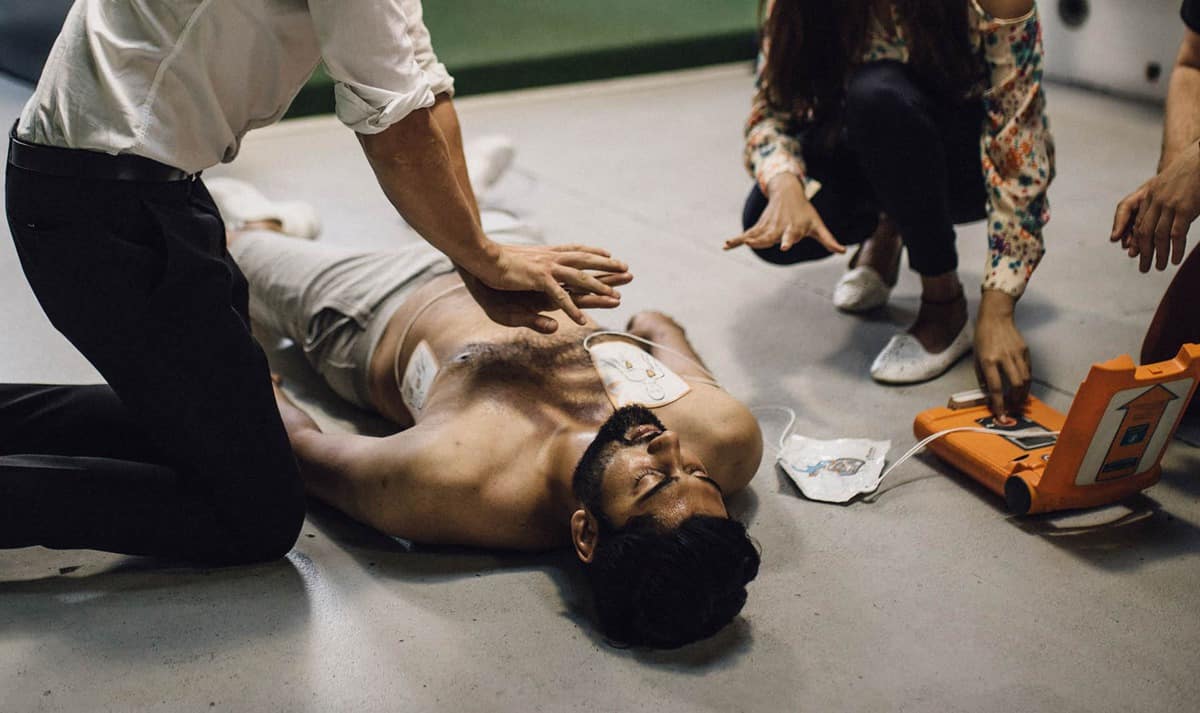 What does a Level 2 First Aid certificate involve?
Cert 2 First Aid training is serious business, but Real Response makes the experience enjoyable and a great opportunity to bond with friends and colleagues. The course only takes 7.5 hours to complete, spread over one or two days, resulting in a nationally accredited qualification valid for 3 years upon successful completion. Although a foundational first aid course, Level 2 First Aid is much more than basic first aid certification, and we tailor our training methods to suit the needs of your workplace, school, or other establishment.
Our unique training methods, formerly used only by the military, police and medical emergency responders, make a big difference in training outcomes. The qualifications you gain are further strengthened by our highly qualified instructors who are determined to help every student achieve their maximum potential. If you have a desire to take the lead and assist others in a time of need, you are qualified to commence training for a Level 2 First Aid certificate.
Where can I get first aid certified?
Real Response has expanded rapidly since foundation in late 2014. We now deliver first aid training courses in the Melbourne and Sydney CBDs and suburbs, and invite everyone to participate. Our simulations experts can visit your establishment, create mock emergency scenarios and create a tailored training program for you and your team. Onsite training will also provide the opportunity to minimise localised risks and hazards, along with the potential for establishment of dedicated first aid facilities.
You can also undertake training at our Melbourne or Sydney headquarters, or participate in public first aid training courses conveniently located around the city for gaining your first aid certificate. Level 2 is a great starting point for any first aid journey, and the capabilities can be carried with you for life. First Aid Level 2 is constantly evolving, thanks to state-of-the-art technology that is helping qualified first aiders to save more lives than ever.
How much is CPR and first aid training?
At Real Response, we take pride in delivering cost-effective training courses without compromising on quality. We were established to introduce all Australians to first aid, with prices reflecting our commitment. Our public first aid courses are incredibly popular at only $165 per person, while onsite training for 1-7 people costs only $1270. That's a small investment for the safety of your workmates, colleagues, friends, family or anyone else who might need your emergency response expertise. Check out the full range of Real Response courses for more inspiration, and get in touch with us today.