Melbourne remains on target to become Australia's most populated city. Development proceeds at a rapid pace in the city and suburbs, and new skyscrapers pop up seemingly out of nowhere, while an army of diligent workers toil away behind the scenes to keep everything ticking over. Electricity supply industry workers are among the most important, and without their expertise Melbourne as we know it would quickly grind to a halt. In order to ensure safety and security for everyone, including the electricity supply industry workers themselves, Real Response offers Perform Rescue from a Live LV Panel (UETTDRRF06B).
What is low voltage panel first aid?
Unknown to most people, low voltage doesn't mean safe to touch. Low voltage electricity is another name for 'mains power supply' that is distributed in buildings and homes throughout the city and suburbs. It is definitely dangerous and even deadly, although not as powerful as high voltage electricity generated in power stations and transmitted to regional locations. Apart from general electricity connections via 'power points', low voltage electricity is most noticeable in LV panel cupboards located on various levels of large buildings.
The panel cupboards are usually locked but a peek inside reveals a massive amount of coloured electricity cables that have the potential to kill should something go wrong. Electricity supply industry workers are prime candidates to benefit from first aid safety and emergency response procedures, and Real Response delivers training that ensures a safety-first approach for electricity workers, their colleagues and anyone else in the vicinity.
As an essential employment qualification, UETTDRRF06B is expected from electricity supply industry managers who demand the best staff. The course training is delivered for industry-specific application, although the life saving procedures can be performed anywhere lives are in danger. Attainments include:
Applying work safety procedures in accord with industry guidelines
Maintaining and securing emergency equipment ready for use
Identifying electricity isolation points and securing the emergency site
Safely moving a victim away from live apparatus
Providing CPR and other resuscitation techniques
Treatment of shock, burns, bleeding and other injuries
What are the features of workplace approved qualifications?
The majority of first aid skills are easy to master with the right instructors. Real Response trainers are all highly experienced emergency personnel in occupations that include paramedic, critical care staff, military emergency response, and fire emergency response. First aid training gets results with the help of experts who guide and encourage every student to reach maximum life-saving potential.
The nationally accredited attainments gained in Provide Rescue from a Live Low Voltage Panel (UETTDRRF06B) provide certification for 1 year before a short refresher course is required. At Real Response, we treat you to a course length of only 5hrs with CPR training, or 2hrs without CPR training, and when you learn using our simulation based first aid training, you will look forward to coming back.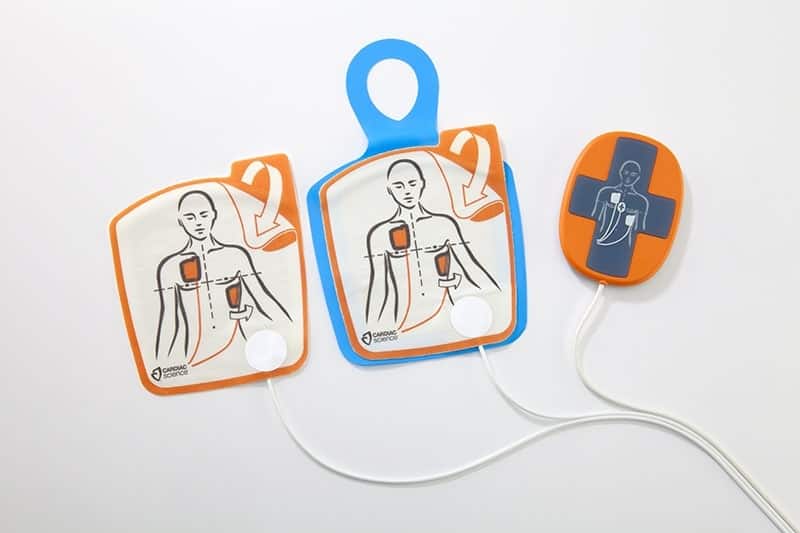 How is rescue training enhanced with simulation training?
Simulation training has been a breakthrough for the first aid industry in Melbourne. At a time when skills weren't being retained to the degree required by first aiders, Real Response has assisted in forming a link in the life saving chain. Simulation training enables real-time processing of first aid skills for use in the modern world. First aid emergency response is a serious responsibility, but when skills potentially save the life of a workmate, colleague, friend or onlooker in the vicinity of a live low voltage panel, the rewards are worth it. Rescue training is enhanced in a number of ways with simulation training, including:
Cardiopulmonary resuscitation (CPR) essentials practiced in a mock emergency
Immersive engagement in first aid training for greater knowledge and skills retention
Closing the divide between theory and practice, providing ready-to-use attainments
Industry-specific simulations, actors and props for enhanced reality
Teamwork, communication and leadership development
Timed emergency response practice to ensure life-saving capabilities
Melbourne Course locations
Real Response was established with a determination to improve first aid training for everyone's benefit. Our simulation training experts deliver courses throughout the Melbourne CBD and suburbs, with on-site training at your premises a great way to develop first aid strategies tailored for the workplace. Newcomers to the electricity services industry are also grateful for Real Response training at our Melbourne headquarters located at 1/3 Wellington St, St Kilda 3182. The opportunity to develop a genuine life saving skill set relevant to the industry, delivered by the best first aid team in the business, is too good to miss.