The capacity for trained first aiders to assist in emergency situations has evolved dramatically during the past few decades. First aid staff now have access the best life saving equipment and devices for responding to any crisis with confidence. Procedures formerly used only by paramedics, medical responders and military personnel are now applied by on-site and mobile first aiders, making first aid attainments a valuable contribution to health and safety everywhere in Melbourne.
Provide Advanced Resuscitation (HLTAID015), previously known as 'Oxygen Training' is an impressive example of change within the first aid industry. Progressive science and technology now facilitates an approach to accident victims using automated external defibrillators (AEDs), oxygen equipment, adrenaline auto-injectors and a whole lot more. Provide Advanced Resuscitation training with Real Response in Melbourne is the best way to imbibe all essential life saving resuscitation skills, and the addition of simulation based training is the means for achieving deeper learning outcomes and ability to graduate as a proficient and confident first aider the moment training is complete.
Who should study advanced resuscitation training?
A tremendous boon of first aid resuscitation techniques is their universal application for responding to any emergency involving unconscious victims and those suffering breathing difficulties. The course modules provide important first aid foundational skills and knowledge that is ready to be applied, and the life-saving results are appreciated by anyone with a desire for improved health and safety standards. It's an empowering feeling to be confident in one's own first aid response ability, and there is no greater reward than the satisfaction of assisting people in a desperate time of need.
Employers and industry experts are onboard the Real Response training revolution in Melbourne, while Provide Advanced Resuscitation (HLTAID015) is an important training component for working in diverse fields including:
Nursing
Primary Health Care
Occupational First Aid
Correctional Practice
Medical Service First Response
Aviation Rescue including Cabin Crew and Aeromedical Operators
Q. How is training delivered using real life scenarios?
Real Response training methods include simulation based first aid training. Simulation training places course participants in realistic emergency response scenarios that encourage deeper learning and development of natural capabilities. Provide Advanced Resuscitation (HLTAID015) is a great example of 'learning by doing', with heaps of benefits that have greatly improved the value of first aid qualifications. Simulation based first aid training is a natural adjunct to the knowledge gleaned from our highly qualified course instructors, with advantages that include:
Better student engagement and knowledge retention
Outcomes that include the ability to save more lives
The development of teamwork and leadership skills
Creation of a safer work, school or community environment
Team-building with workmates and colleagues
Development of superior capabilities for responding to emergencies
Ideal training delivery techniques suitable for people of all ages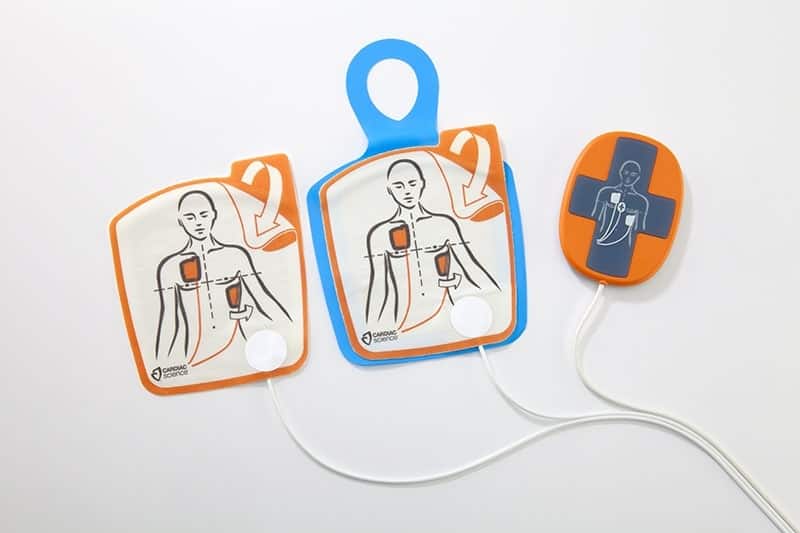 Q. What course attainments does Provide Advanced Resuscitation offer?
This is where Real Response training methods really shine. Course attainments are all achieved using simulation based first aid training for a deeper learning experience, greater knowledge retention and superior emergency response ability. Our Melbourne simulation experts create realistic emergency situations, transforming learning into genuine emergency response practice. To improve learning outcomes we use actors, props, real emergency equipment and emergency signals including flashing lights, sirens, pyrotechnics 000 calls and much more. We guarantee you and your staff will become engaged and enlivened by the ability to respond to emergencies with life-saving capabilities. HLTAID015 skills and attainments include:
Cardiopulmonary resuscitation for use on adults, infants and children
Proper use of an Automated External Defibrillator (AED)
Safely approaching and securing the emergency site
Rescue procedures including management of an unconscious casualty
Administering oxygen safely at correct flow rates
Appropriate response to vomiting, regurgitation and other breathing difficulties
Use of state of the art breathing devices and equipment
Development of communication, teamwork and leadership skills
Melbourne course locations
Real Response course developers and instructors are honoured to be a part of the first aid training revolution in Melbourne, with Provide Advanced Resuscitation (HLTAID015) among our most sought out training courses. We travel to the CBD plus inner and outer Melbourne suburbs to reach anyone interested in gaining highly-regarded first aid and CPR qualifications. Our simulation experts will transform any designated area of your premises into a mock emergency situation, allowing employers and staff to fully appreciate first aid response capability in the workplace.
Real Response in Melbourne also conducts training and 'Public Courses' at our headquarters located at 1/3 Wellington St, St Kilda for covering the most important fundamentals of first aid practice. Wherever you are in Melbourne, Real Response is right beside you helping to make our city a safer place for everyone to appreciate.