Dangerous occupations require strategies that limit the potential for accidents and emergencies. The Electricity Supply Industry (ESI) is an ideal candidate for improved safety with the addition of first aid and CPR skills. Fortunately, industry standards have improved and first aid qualifications are now an essential component of ESI procedures for minimising risks and responding to emergency situations. Provide First Aid in an ESI Environment (UETTDRRF10B) as delivered by talented Real Response course instructors, is making a genuine difference in the Electricity Supply Industry in Sydney, and employers couldn't be happier.
What does the Provide First Aid course include?
It's important for ESI workers to ensure hazards and risks are mitigated wherever possible. They understand that electric shock can be deadly, and appreciate working with colleagues who can respond whenever low-frequency, high-risk emergencies occur. Real Response takes training to the next level with specialised ESI training delivered on-site for better occupational health and safety outcomes. Provide First Aid in an ESI Environment (UETTDRRF10B) in Sydney is tailored specifically for ESI workers, while the attainments are equally valuable for use at home or anywhere else a fast emergency response is required.
Course participants develop risk and hazard minimisation strategies for creation of a safer environment. Skills include the ability to safely access an emergency zone, approach and remove a casualty from danger, communicate with helpers, and perform cardiopulmonary resuscitation (CPR). Our enhanced simulation based training methods provide the difference between theory and practice by placing students in emergency situations that accurately mimic reality. Provide First Aid in an ESI Environment, as delivered by Real Response, includes:
Accessing the emergency situation and identifying hazards
Communication with emergency services as a vital link in the life saving chain
Safely removing an unconscious cardiac arrest victim from a dangerous environment
Performing cardiopulmonary resuscitation (CPR) and other life-saving procedures
Documenting the accident, injury and response according to workplace protocol
Is this the only electricity supply industry first aid course?
Provide First Aid in an ESI Environment (UETTDRR10B) is specially tailored by Real Response to deliver the best workplace outcomes. However, first aid training is progressive, resulting in a superior knowledge and skills set with every attainment. Trained first aiders are all pervasive in modern society where health and safety issues are prominent, and the attainments are equally useful for all Australians. The large industrial, commercial and community developments in Sydney are all made safer when emergency response assistance is close at hand, so Real Response delivers important training courses including:
Provide CPR (HLTAID009)
Provide First Aid (HLTAID011)
Provide Advanced First Aid (HLTAID014)
Perform Rescue from a Live LV Panel (UETTDRRF06B)
Our Real Response instructors and simulation experts come from paramedic, nursing, military and fire fighting backgrounds, so our courses have expanded to meet demand. Other Real Response courses include Tactical First Aid, Remote First Aid, Fire Warden Training and Childcare First Aid, also known as Provide an Emergency First Aid Response in an Education & Care Setting. We leave no stone unturned to ensure all Australians have access to training specifically tailored for their interests and industry applications.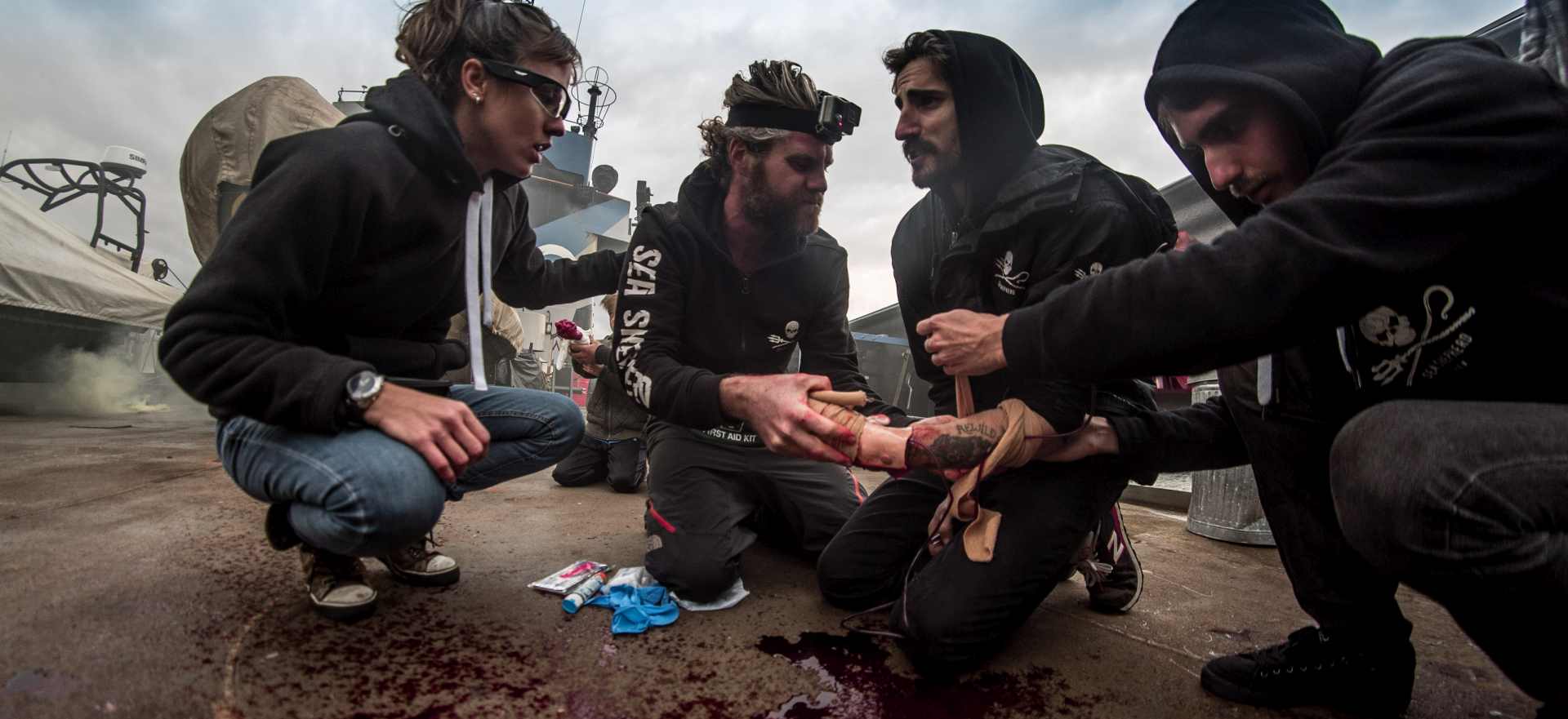 What workplace qualifications does the course deliver?
At Real Response Sydney, we aim to assist all course participants with qualifications that are tailored for their industry. Electricity Supply Industry workers will learn new skills, develop awareness in the workplace, and gain the confidence required to approach any emergency with caution and capability. The skills attained in Provide First Aid in an ESI Environment are expected from employees in a range of occupations as part of training packages that include:
Perform Tower Rescue and Provide First Aid
Perform Switchyard Rescue at Heights and Provide First Aid
Transmission, Distribution and Rail Sector Training Package
The potential for electric shock is ever-present in the Electricity Supply Industry. A momentary lapse in concentration or faulty equipment can result in shock, burns, or cardiac arrest, with immediate and appropriate response essential. Provide First Aid in an ESI Environment is a nationally accredited course that takes only 4hrs without CPR training, or 6hrs with CPR training, making it an incredibly valuable course. Certification lasts for 1 year prior to a short refresher course, enabling ESI workers to retain skills that form an essential link in the life saving chain.
Sydney course locations
The introduction of Real Response courses in Sydney has been a resounding success, and we are proud to be leaders of immersive simulation based first aid training in Australia. We aim to make it convenient for everyone to learn the most progressive first aid procedures, including ESI workers who require hands-on training for best results. Real Response simulation developers are eager to visit your workplace or premises anywhere in Sydney for delivery of the best training outcomes possible.
Employees appreciate the opportunity to bond with fellow workers, establish safe work practices and reduce risks in the workplace, while employers understand the value of empowering workers under their jurisdiction. With Real Response on your side, health and safety is enhanced for the benefit of everyone. Real Response also conducts 'Public Courses' at Bondi and Parramatta for learning fundamental first aid essentials that include Provide CPR (HLTAID009) and Provide First Aid (HLTAID011).