Why use VR to train for MCIs?
It is notoriously challenging to train first responders to deal with Mass Casualty Incidents. Simulating MCIs in a realistic manner is generally very expensive and time consuming exercise. It can also be very challenging to put through large numbers of staff or students and to track their performance. Real MCI solves these problems by providing an immersive, realistic, scalable way to prepare people to deal with MCIs.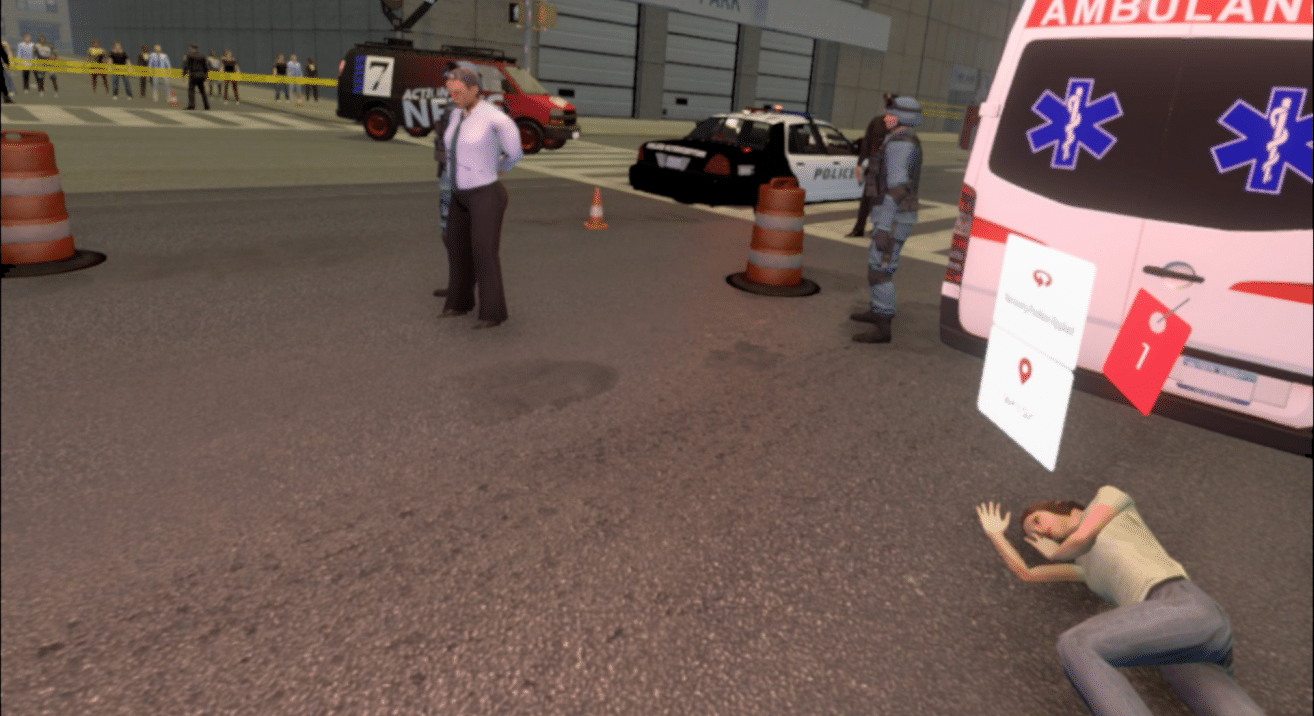 Real MCI allow first responders to experience a range of MCI situations virtually as if they were there. Users will be immersed into an interactive 360 degree environment. The training program will test their decision making in a high stress situation. They will be forced to assess up to 15 patients, triage those patients and administer basic treatment before further paramedics arrive on the scene.
At the end of the training program users will be given a score and will have access to a dashboard that outlines the decisions they made during the experience. This data can be exported to an LMS system or as spreadsheet.
About Real Response
Real Response brings Australia first aid courses alive through the use of high quality, high fidelity simulations.
We specialise in tailoring simulation-training packages, and are the only company in Australia to do so
outside of the professional medical and military fields.