The versatility of first aid and CPR is noticed throughout Australian society and qualifications are in demand. Trained first aiders are on site in most major businesses, while the attainments have become essential components of wide-ranging occupations where safety is taken seriously. From paramedics in our cities, to lifeguards on our beaches, and first aid staff doubling-up as concierge, fire wardens, building managers and more, capable first aiders are everywhere. Approximately one quarter of all Australians have attained first aid qualifications at some point, and with safety and security more important than ever, the attainments are making a real difference in everyday lives.
The Real Response difference
Every Australian appreciates the difference first aid training makes, both on a personal and societal level. On the downside, the majority of people with first aid and CPR qualifications haven't retained knowledge and skills at adequate levels. Additionally, a great number of people don't renew their qualifications once they lapse. This doesn't auger well for capabilities that are usually only called upon in high-risk, low-frequency emergencies that are rarely encountered by most Australians.
This divide between qualifications and genuine life-saving ability results in reluctance by 'so-called' trained first aiders to step forward and make a difference when lives are in danger. Real Response was established in 2014 to change this unfortunate dynamic with innovative training methods, deeper learning, and at-ready skills to be called upon whenever required. Real Response's Provide CPR Course in Melbourne is a case in point, and one we are proud of.
Specialty training courses offered by Real Response continue to expand, but CPR remains a crucial first aid emergency procedure everyone should learn. At Real Response, we understand that CPR can be intimidating, so we don't just teach knowledge and skills, we empower CPR Course Melbourne participants with confidence that only simulation-based training can provide.
What is a CPR course?
At Real Response, CPR (cardiopulmonary resuscitation) training is safely guided and realistic. The course is delivered by highly qualified paramedics, fire fighters and medical emergency trainers using simulations that mimic emergency situations. The Provide CPR (HLTAID009) course introduces first aid newcomers to realistic emergency scenarios involving the signs and symptoms of cardiac arrest, and how to respond.
CPR techniques were developed to treat cardiac arrest after a sudden collapse. The principles of artificial ventilation (mouth to mouth) and chest compressions assist to keep the patient's heart and lungs functioning, and can revive people who are otherwise clinically dead. CPR really is that important, and fortunately, it's also really easy to learn and apply.
Real Response simulation-based training is a real first aid game-changer. Knowledge and skills retention among qualified first aiders needed immediate addressing, and we offer the method that is saving lives and changing lives every day. Formerly only accessed by military and government organisations, simulation training, or 'learning by doing' offers realistic training that is easily recalled when needed. Simulation-based training includes:
1. Actors, props and genuine emergency equipment
2. Teamwork and team bonding exercises
3. Sirens, flashing lights, replica 000 calls
4. Timed emergency response
5. Australia's finest first aid instructors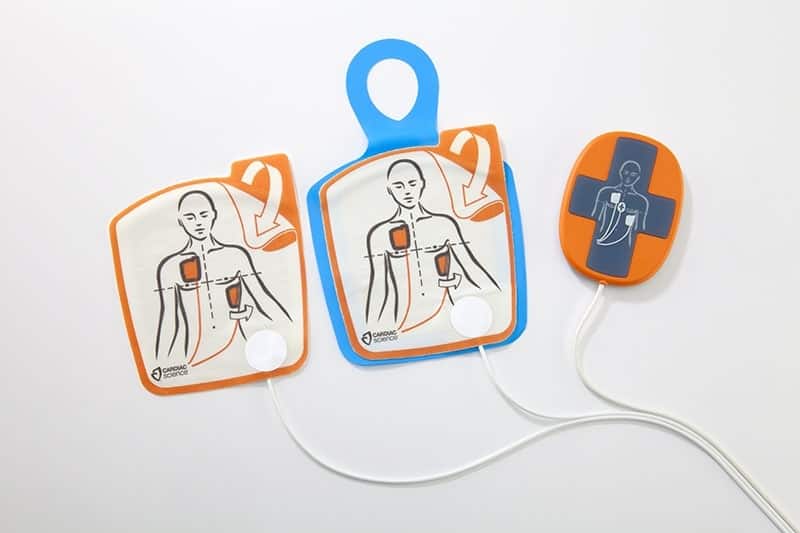 What training does the CPR course offer?
CPR training offers qualifications in one of the most important life-saving capabilities of all. In addition, Real Response adapts simulation-based training to suit your workplace or organisation. First aid and CPR training is particularly applicable for people in positions overseeing the health and safety of others, such as workers in education and care settings and supervisors of large commercial enterprises.
The Provide CPR (HLTAID009) course in Melbourne focuses on the core skills you will need for rapid response to cardiac arrest. Fortunately, emergencies aren't a daily occurrence for most people, but when high-risk, low-frequency emergencies do occur, you will be a hero if you are the one who knows what to do. Real Response was founded in 2014 to introduce a new style of first aid training that is immersive, easily recalled and fun to learn. Provide CPR includes:
1. CPR (cardiopulmonary resuscitation) training
2. AED (automated external defibrillator) training
3. Responding to an unconscious person
4. Communicating in an emergency
5. Airway management
6. Artificial respiration
What are the age requirements of the course?
CPR can be learnt by people of all ages, and the procedure can be adapted for use on adults, infants and children. Provide CPR is a Real Response favourite with school and classroom groups, caregivers and those dealing with potential asthma risks and emergencies in the workplace. Accredited courses provide employment opportunities, while the knowledge and skills delivered by first aid's most progressive registered training organisation can be carried with you for life.
The CPR course is for professional employers who aim to minimise risks and establish protocols for responding to emergencies in the workplace. Real Response learning is an active bonding experience ideal for large and small organisations who want their staff to work as a team. Real Response is a real alternative to desk-bound learning, allowing course participants to experience life saving techniques first-hand, and graduate with confidence.
How long does the course go for?
Provide CPR (HLTAID009) delivers an amazing set of life saving capabilities in only 3.5 hours. It's an ideal introduction to accredited courses at Real Response, such as education and care setting courses, or Level 2 first aid courses held in the Melbourne CBD and suburbs. Real Response courses are like stepping-stones toward higher attainments and greater potential, and the choices are all yours.
First aid qualifications are now standard pre-requisites in many occupations. Provide CPR delivers essential life-saving skills that are unmatched, with nationally accredited certification lasting for 12 months prior to the need for a quick refresher course. Real Response attainments are in demand, and Provide CPR is an ideal first aid starting point for many reasons.
1. CPR can be learnt and performed by anyone
2. CPR training provides professional capabilities
3. CPR skills can be called upon anywhere and at any time
4. CPR qualifications are in demand by employers around Australia
How does simulation-based first aid training help?
The health and safety of employees and visitors to your workplace or other establishment is paramount, so Real Response simulations experts can visit your place and create an ideal learning environment for your staff. Advantages to on-site training include the opportunity for risk and hazard management, along with development of teamwork that allows trained first aiders to play an important health and safety role in your organisation. Here are some ways simulation training gives your first aid team the advantage.
1. Simulation training is an active and fun way to learn
2. Simulation training saves more lives
3. Simulation training creates a safer environment
4. Simulation training tests genuine emergency response times
5. Simulation training develops teamwork and leadership skills
6.. Simulation training is ideal for team-building exercises
7. Simulation training is suitable for people of all ages
Provide CPR (HLTAID009) is a foundational first aid course and unit of competency everyone should consider. As a stand-alone course with nationally recognised accreditation, it's hard to beat. The small investment in time should be incentive enough, and at Real Response, training results in empowerment with genuine life saving capabilities and the confidence to step in and help when no one else can.
Real Response CPR courses in Melbourne include on-site training at a location of your choice. Alternatively, we provide the full immersive first aid training experience at Real Response headquarters at 1/3 Wellington Street, St Kilda. We also offer public courses that are ideal for individuals and small groups who want to step up and take responsibility for the health and wellbeing of their family, friends and colleagues.