The versatility of first aid and CPR is noticed throughout Australian society and qualifications are in demand. Trained first aiders are on site in most major businesses, while the attainments have become essential components of wide-ranging occupations where safety is taken seriously. From paramedics in our cities, to lifeguards on our beaches, and first aid staff doubling-up as concierge, fire wardens, building managers and more, capable first aiders are everywhere. Approximately one quarter of all Australians have attained first aid qualifications at some point, and with safety and security more important than ever, the attainments are making a real difference in everyday lives.
The Real First Aid difference
Every Australian appreciates the difference first aid training makes, both on a personal and societal level. On the downside, the majority of people with first aid and CPR qualifications haven't retained knowledge and skills at adequate levels. Additionally, a great number of people don't renew their qualifications once they lapse. This doesn't auger well for capabilities that are usually only called upon in high-risk, low-frequency emergencies that are rarely encountered by most Australians.
This divide between qualifications and genuine life-saving ability results in reluctance by 'so-called' trained first aiders to step forward and make a difference when lives are in danger. Real First Aid was established in 2014 to change this unfortunate dynamic with innovative training methods, deeper learning, and at-ready skills to be called upon whenever required. Real First Aid's Provide CPR Course in Melbourne is a case in point, and one we are proud of.
What is a Cardiopulmonary Resuscitation (CPR) Course?
Provide CPR (HLTAID001) is an essential foundation for building a comprehensive first aid skill set. CPR, or cardiopulmonary resuscitation, saves lives every day around Australia and the world, and is universally appreciated as a miracle cure for reviving unconscious persons who would otherwise perish. It's no surprise that Provide CPR is one of our most popular courses.
When taught using simulation based CPR training, the attainments become genuine life skills as well as life-saving skills, and the gratitude of people regaining consciousness after suffering cardiac arrest is the greatest reward we could hope for. Provide CPR (HLTAID001) takes only 3.5 hours to complete and includes automatic external defibrillator (AED) practice. The qualification is valid for 1 year and can be maintained with a short refresher course.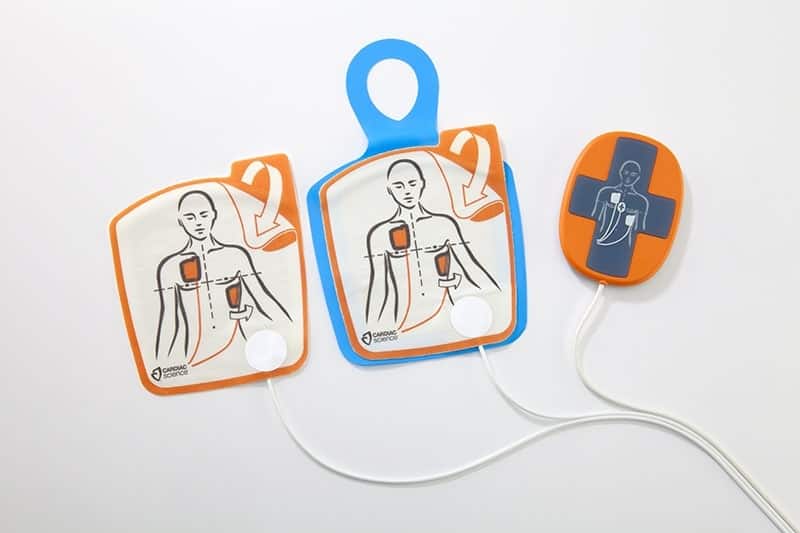 Are there course requirements for Provide CPR?
Although providing advanced life saving capability, Provide CPR is a fundamental first aid course suitable for anyone. A reasonable level of English communication, writing and comprehension is recommended. Course participants need to understand valuable information so they can become an important link in the chain of survival for an unconscious person. All that's required are a few hours of commitment to learning, and our experienced and personable instructors will guide you from start to finish.
What course attainments will I gain?
Real First Aid Melbourne reaches out to residents from all corners of the city and suburbs. We aim to increase first aid awareness and capability by providing the highest attainment levels. Provide CPR is an essential qualification for employment in many industries including Health, Community Services, Transport and Logistics, and Information and Communications to name a few. The outstanding attainments gained with Real First Aid include:
Superior student engagement in learning first aid procedures
The capacity to save more lives and respond appropriately to any emergency
Creation of a safe environment for everyone under your care
Team building exercises for creating a unified workplace
Real-time testing of first aid knowledge and skills
An ideal study method for people of all ages
When learnt using simulation training, the attainments are embedded as genuine skills, with Real First Aid graduates ready and willing to respond to any emergency with confidence.
Melbourne course locations
Real First Aid course facilitators encourage workplace-specific first aid training. We can transform your premises into a realistic emergency zone for a tailored approach to training. Our instructors will also assist by identifying risks and hazards in the workplace and advise office managers regarding appropriate first aid CPR equipment and facilities
Our courses are worth serious consideration for people who want to make a first aid difference in Melbourne. We reach far and wide, undertaking training courses in Frankston, Narre Warren, Essendon, Spotswood and more to make sure you don't miss out on the opportunity. 'Public Courses' open to everyone are held at our dedicated Melbourne base located at 1/3 Wellington St, St Kilda. Call us on 1300 744 980 for more information about how we can assist you, so you can assist anyone in a time of need.