CQ First Aid & Safety, which is now part of Real Response, has been delivering high quality first aid and safety training to Gladstone and the surrounding areas for almost 20 years. 
The training, which can either be conducted at Real Response's site in Gladstone or at your site, is designed to empower learners with the skills they will need to navigate any emergency situation they may encounter. This is achieved through the use of highly interactive and engaging simulations which are curated by Real Response's expert team of trainers. As a Registered Training Organisation (RTO), Real Response provides Nationally Accredited training programs that can satisfy your specific compliance requirements.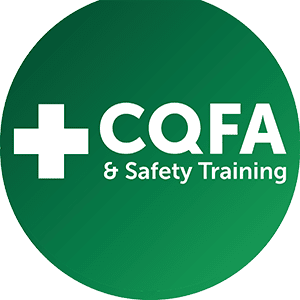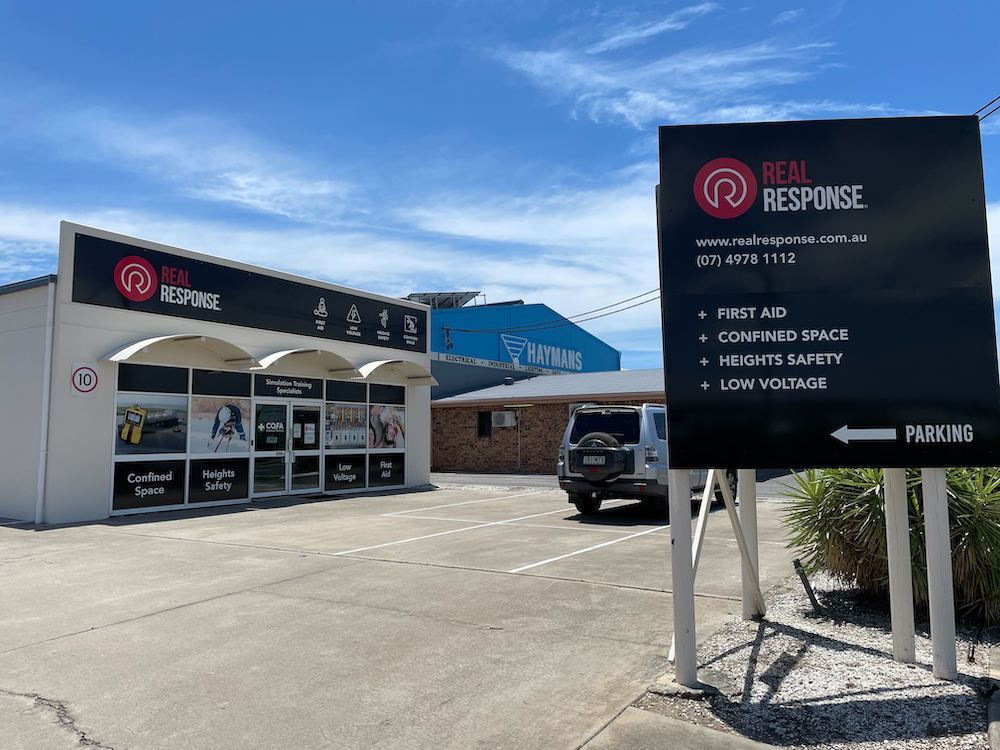 Train at our site in Gladstone
Address
114b Hanson Rd, Gladstone Central QLD 4680
Real Response offers daily courses at our Gladstone site. These courses include First Aid, CPR, Low Voltage Rescue, Advanced First Aid, Heights Training and much more. Bookings can be made through the booking page or by contacting the helpful team directly.
We'll Deliver training at your site anywhere in Australia!
Private training at your site

Real Response regularly runs private training sessions at sites all around Gladstone and all over Australia. Private courses can be scheduled at a time and date that is most convenient for your organisation and will be tailored to your unique working environment. 
The team at Real Response's Gladstone office is made up of some super helpful and friendly operations staff and a group of very experienced and knowledgable trainers.
Some of the faces will be very familiar if you previously worked with CQ First Aid & Safety, and there are also some new faces who've only recently joined the team.
Click the button below to meet the whole Real Response team who are spread out around Australia.
Gladstone
In October 2021 the founders of CQ First Aid and Safety, Paul and Kim Van Meteren, decided that the time had come to sell their business to Real Response.  This was a very exciting change for CQFA as it has opened up a lot of doors for everyone involved. Pre-existing clients of CQFA now have the option to use one consistent training provider all round the country. Thanks to this change, CQFA can now offer a range of services that they weren't able to offer previously like mental health training and virtual reality development.
Most things will be staying the same. Most of the CQFA team has stayed on and you can still expect the same friendly service you've become accustomed to receiving. The quality of the courses is still the number one priority and learners can still always expect to receive engaging, relevant and realistic training.
There are a couple of minor changes with regards to the length of some courses along with certain courses now requiring some online pre-course work. Please make sure to double check these details before booking in training.
CQ First Aid & Safety Is Now Part Of
Real Response
As of October 2021 CQ First Aid and Safety is now part of Real Response.  This is a very exciting change for CQ First Aid and Real Response which will only serve to benefit CQFA's long standing customers. Everything the local Gladstone community has come to love about CQ First Aid over the years will remain the same. As part of this change CQ First Aid is now able to offer their services anywhere in Australia and is also able to offer the following new services:
Mental Health First Aid training
Tactical medicine training
Emergency response drills
Virtual Reality applications