First aid training attainments include essential strategies for delivering an appropriate response to injured or unconscious persons. Real Response incorporates highly-evolved training and teaching techniques in our course delivery, resulting in emergency response benefits that are greatly appreciated by employers, industry experts, and most importantly the casualties themselves. In less than four hours, course participants become armed with capabilities that assist unconscious victims suffering cardiac arrest and other severe or debilitating injuries and ailments.
What are the benefits of having a qualified first aider in the workplace?
Real Response course benefits are life-changing and life-saving, particularly in low-frequency, high-risk situations where lives are at stake. Every worker deserves a safe employment environment, free from unnecessary risks and hazards, along with the presence of qualified first aiders on-site for emergency response when required. First aiders are often closely aligned with OH&S staff, building managers, security and other personnel for performance of their duties, and Real Response trained first aiders are among the most competent and sought after in the industry.
Since foundation in 2014, Real Response had been making an impact on first aid and CPR course delivery thanks to immersive simulation training taught by experienced paramedics and medical experts. First aid attainments are only as valuable as the competencies learnt during training, and advanced simulation training techniques bridge the gap between theory and practice. Real Response course participants appreciate training that results in deeper learning, greater knowledge retention, and the ability to approach any emergency situation with confidence and capability.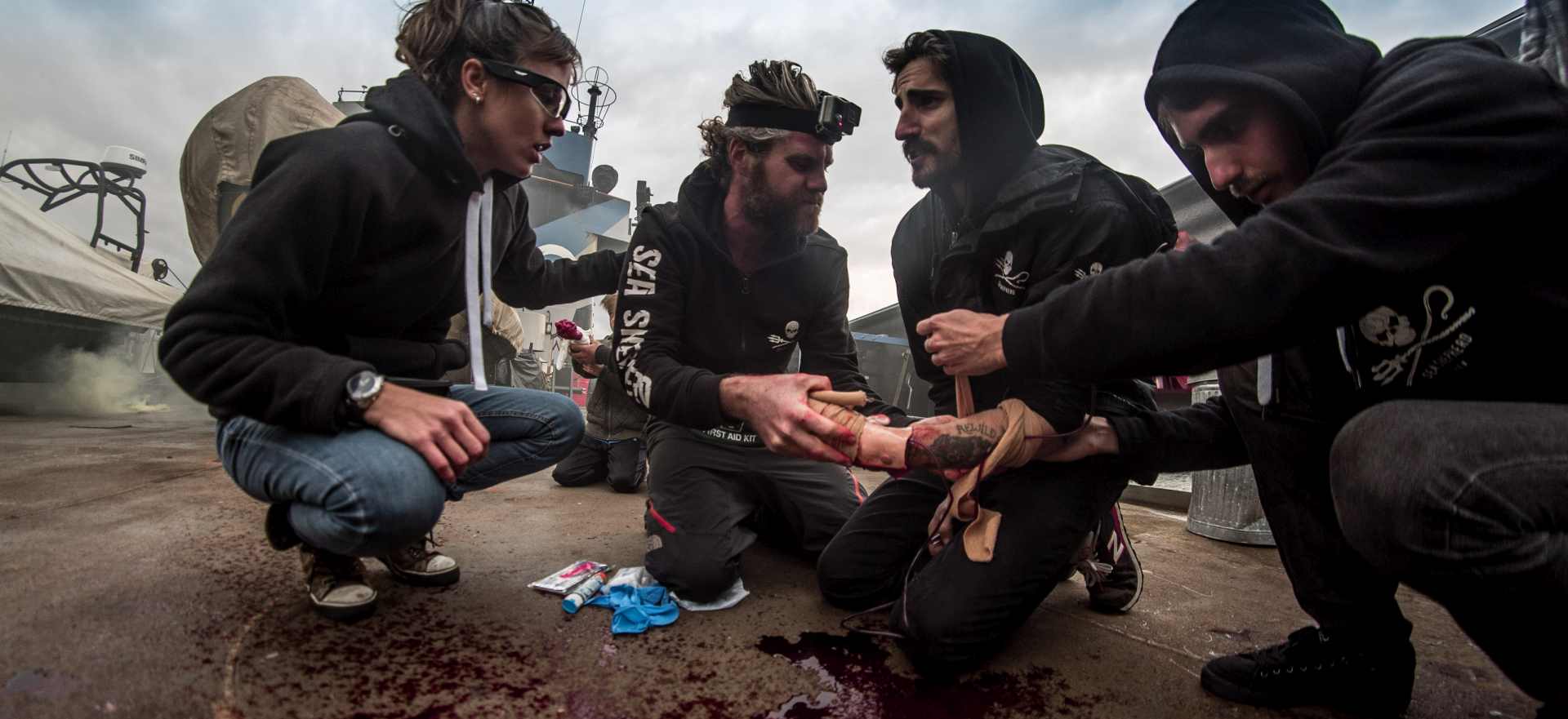 What makes a Real Response emergency response different?
First aid training procedures in the past were reliant on desk-bound rote learning coupled with some basic but rather impersonal practical experience. The system required upgrading to match modern expectations for a dynamic and engaging learning experience, so Real Response stepped in to fill the void. Course benefits include the addition of realistic replicated environments where CPR practise dummies become much more than lifeless accessories. Simulation training includes the best of traditional first aid learning structure along with dramatic realism including actors, props, fake wounds, simulated fire, 000 calls, teamwork and life-saving timelines that accurately reflect genuine emergencies for the benefit of everyone.
What are some first aid simulation training benefits?
Immersive simulation training, or 'learning by doing' isn't a new concept, although its introduction in first aid teaching has been revolutionary. Simulation training benefits can make the difference between life and death for many reasons.
Student engagement: Information is retained when first aid knowledge and skills are tested in realistic emergency responses. Every emergency is different, often entailing complex events that require immediate solutions and a rapid response that can only be achieved by an experienced first aider. Simulation training provides the benefit of experience even while training, and once training is complete Real Response graduates are able to remain composed during emergencies, with accurate recall of course information for best patient outcomes.
Learning from mistakes: Apprehension toward engaging in first aid intervention is often caused by crippling doubt in one's own ability. This unfortunate but very real reluctance is overcome by Real Response courses that allow mistakes to be made in a safe environment overseen by industry experts. Course participants develop capabilities by making mistakes, facilitating realistic 'learning by doing', along with emergency response benefits that are free from speculation or guesswork when it counts most.
Team building emergency response capability: Real Response reaches out to business, school and community groups that appreciate first aid course benefits. Our training courses are held at our purpose-designed facility or onsite at your premises to engender greater localised capacity for first aid intervention and response. Our trainers assist by identifying potential risks and hazards, along with implementation of sensible first aid guidelines. Colleagues, classmates and friends appreciate the multiplied first aid benefits that are established with team building emergency response training.
Real Response progressive learning benefits
Schools and training institutes only remotely resemble their counterparts of yesteryear, and Real Response has catapulted first aid training into the 21st Century. Younger students appreciate ditching electronic learning devices for a time while they engage in hands-on first aid procedures, while older students are generally inclined to learn from industry experts face-to-face for assimilation of information. First aid training is a social equalizer at Real Response, with all course participants equally capable of attaining outstanding course outcomes along with other benefits that include greater self-confidence and the capability to step in and help when no one else can.