First aid and CPR attainments provide valuable skills for responding to accidents, injuries and emergencies. With a lot of responsibility resting on the shoulders of trained first aiders it's understandable that newcomers to first aid training are sometimes uncertain if they are up to the life-saving task. Real Response training is an eye-opening experience aimed to de-mystify first aid procedures and empower course participants with the capability to approach emergencies with confidence. It's true there are a lot of first aid procedures worth understanding, and qualified first aiders are assisted by cutting edge equipment and devices, however, every first aid technique is easy to learn in the space of one or two days.
What first aid needs are required to commence training?
Real Response course attainments are progressive and can be built upon to establish a powerful skill set and knowledge base. Many industries and employers target specific Real Response training courses for employees, and first aid qualifications are now pre-requisites in a wide array of occupations. Commencing first aid and CPR training is safe and easy.
The only requirement expected from course participants is an eagerness to learn and enthusiasm to participate in enlivening and enlightening simulation training; the Real Response difference. Students commence training with little more than a notepad and pencil but upon course completion they are transformed into capable and effective first aiders who can make a valuable contribution to any workplace, school or community.
Are any first aid skills more important than others?
All first aid skills are important, although some are immediately recognisable due to their broad scope for assisting injured persons and saving lives. Most Australians are familiar with the emergency response capabilities of CPR and resuscitation techniques used by paramedics and medical professionals, and the exact same capabilities are available for learning by regular people in all occupations. As health and safety is increasingly prioritised in the workplace, first aid qualifications are now essential for many occupations, including:
Transport and Logistics
Tourism, Travel and Hospitality
Sports, Fitness and Recreation
Maritime occupations
Forest and Wood Products
Community Service
Aviation
This is just a small sample of industries that require trained first aiders, and the attainments are equally valuable for anyone desiring a safe environment for family, friends and colleagues.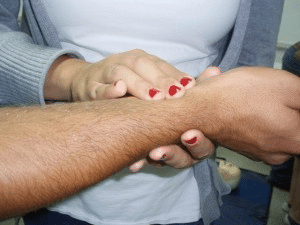 How do I know which first aid course to choose?
Matching the appropriate first aid skill set with employment expectations is important, so Real Response offers industry-specific learning. Our course facilitators and instructors are highly qualified paramedics and medical experts with years of experience responding to accidents and saving lives. Here are a few examples of tailored first aid learning suited to various occupations:
Perform Rescue from a Live Low Voltage Panel (UETTDRRF06B)
Provide First Aid in an ESI Environment (UETTDRRF10B)
First Aid Management of Anaphylaxis (22099VIC)
Provide an Emergency First Aid Response in an Education and Care Setting (HLTAID012)
Real Response training has grown dramatically in a few short years since establishment to become one of Australia's premier training organisations. Our enhanced simulation training has been developed to facilitate immersive learning, greater knowledge retention and confidence to act decisively should an emergency arise. Popular Real Response courses such as Provide CPR (HLTAID009) and Provide First Aid (HLTAID011) are supported by a growing number of targeted attainments including Remote First Aid (HLTAID013) and Fire Warden Training (PUAWER005B) to encourage all round first aid response skills, leadership skills and teamwork when responding to emergencies.
Real Response courses are nationally accredited, with the qualifications highly regarded by employers around the country. First aid and CPR training establishes employment pathways, career advancement, personal growth and peace of mind in knowing those under your jurisdiction are being safely supervised in a caring environment. At Real Response, we believe first aid skills should become life-skills for all Australians to attain, and if the life-saving rewards are any indication, Real Response training is the best value for money available.