Although first aid and CPR procedures are known to almost all Australians, first aid course principles had been lacking even amongst many so-called trained first aiders. As with many occupations and abilities, actions speak louder than words and Real Response course facilitators aim to accurately translate first aid course principles into real world situations. For too long, first aid qualifications haven't resulted in adequate application when they matter most – a situation Real Response is changing fast.
First aid has traditionally been taught in sedentary classroom environments, with a little practical training included. At Real Response, we get students away from the desk and into realistic first aid action by transforming the learning experience into a realistic experience using simulations that emulate work, school or community environments. By learning first aid course principles in an active rather than passive manner our course participants are emergency response-ready the moment training is complete.
What are the basic principles of first aid?
The evolution of first aid includes broad ranging attainments for delivering emergency assistance. Every Real Response course contains valuable knowledge and a skill set to match, along with tailored guidance for individual and group learning.
First aid courses are short but packed full of impressive information and attainments, including half-day Provide CPR (HLTAID009) training to Provide Advanced First Aid (HLTAID014), with a course length of 2-3 days. First aid qualifications are easy to attain when taught by experienced professionals, with skill-set attainments that remain ready for application thanks to Real Response simulation training.
First aid principles are easy to learn, with basic and emergency procedures all following straight-forward steps. First aid qualifications are increasingly in demand, and when taught by Real Response, the principles become life-skills as well as life-saving skills. Apart from accurate emergency response procedural steps, course participants gain leadership, teamwork and communication abilities that result in an extremely effective emergency response every time.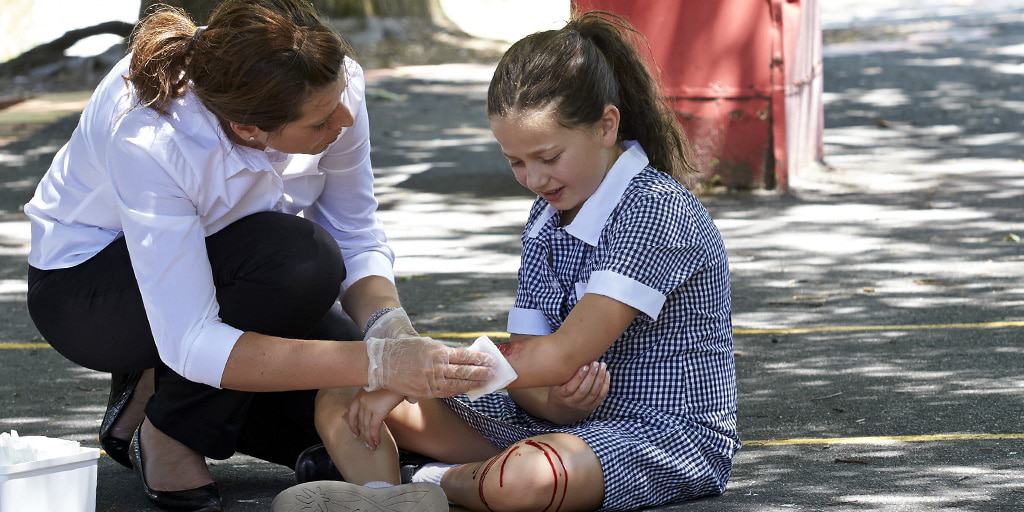 How are Real Response training principles better?
To facilitate deeper learning outcomes, Real Response has formulated a range of strategies, including:
Simulation training for a 'learning by doing' experience that rapidly develops real-time emergency response capabilities.
Tailored learning at our place or yours for accessing industry-specific dangers, hazards and appropriate first aid intervention.
Group training opportunities for colleagues and classmates to develop compatible leadership and teamwork skills.
Employing highly qualified and experienced paramedics, medical staff and training professionals for imparting accurate and easily assimilated knowledge and skills.
Cost-effective learning that results in deeply embedded knowledge that lasts for life and remains ready to be called upon whenever required.
Are first aid principles the same for every course?
First aid training is progressive at Real Response, with attainments that can be built upon to create well-rounded life saving potential. In less than half a day, course participants learn essential emergency response procedures, making first aid attainments arguably the best value training modules available in any industry. Individual courses are further tailored and streamlined at Real Response to match industry applications and employment considerations. Our specialist instructors and course facilitators have vast experience applying course principles in paramedic, military and medical situations, and are well known as solutions experts with drive and desire to impart accurate information and techniques to every student.
Real Response has become a standout first aid training provider, driven by a desire to create a safer Australia for everyone to appreciate and enjoy. First aid, CPR and anaphylaxis attainments can be learnt by people of all ages, and the addition of on-site first aiders is guaranteed to promote adequate health and safety standards along with the ability to respond to any emergency for delivery of timely and appropriate assistance. Real Response course principles are designed to empower all course participants with maximum life-saving potential.