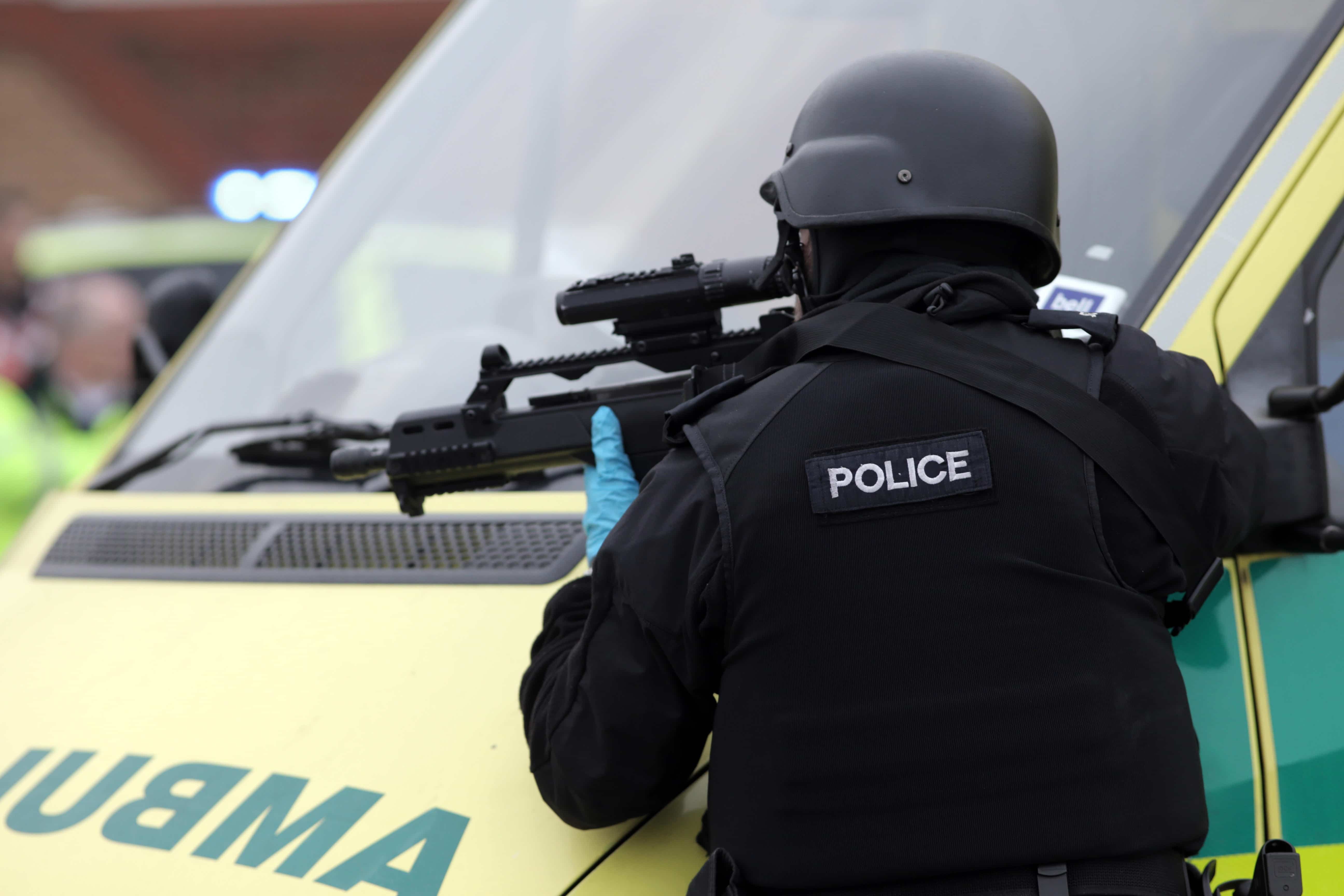 Advanced Tactical Medical Training
(medical professionals only)
Real Response offers tailored advanced TECC / tactical medical courses for medical professionals and military medical units. These courses may include the below skills according to the scope of practice of the participants. Courses are trained by highly experienced pre-hospital practitioners from both a military and civilian background.
Needle thoracostomy
Supraglottic Devices
Surgical cricothyroidotomy
Prehospital antibiotics
Intravenous (IV) fluid therapy
Intraosseous (IO) infusions
Prehospital analgesia
About Tactical Medicine With Real Response
When working in a tactical /hostile environment the core principles of routine medical / first aid care changes. Resources may be scarce, and complications such as threats, environmental considerations and challenges of extraction mean that without appropriate intervention preventable trauma deaths are more likely to be be fatal.
Tactical Emergency Casualty Care otherwise known as Tactical First Aid evolved in 1996 after a groundbreaking special operations medical paper from the US was published. The paper identified the three biggest causes of preventable deaths in a combat environment being, catastrophic haemorrhage, tension pneumothorax and airway obstruction and developed guidelines to manage these in a combat /tactical first aid (TCCC) environment. Tactical Combat Casualty Care or Tactical First Aid was born. Tactical Combat Casualty Care guidelines / courses are specifically for a military environment of tactical first aid providers.
The non-military version is a variation known as Tactical Emergency Casualty Care (TECC / Tactical First Aid), as it takes into consideration some major differences to a military context being:
Differences in scope of practice
Different patient populations
Usually closer to definitive care
Comorbidities of the population
Different injury pattern
Due to these important considerations the civilian Tactical First Aid / Tactical Emergency Casualty Care (TECC) guidelines were created
The committee for Tactical Emergency Casualty Care oversees the guidelines and have set out the following goals for civilian Tactical First Aid / Tactical Emergency Casualty Care (TECC).
To balance the threat, civilian scope of practice, differences in civilian population, medical equipment limits, and variable resources for response to atypical emergencies
To establish a framework that balances risk:benefit ratio for all civilian operational medical response
To provide guidance on medical management of preventable deaths at or near the point of wounding
To miminizse provider risk while maximizing patient benefit