The ability to revive a person from apparent death or unconsciousness is a commendable attainment. Resuscitation steps are often the last hope for casualties suffering from cardiopulmonary arrest related to the heart and/or lungs. Resuscitation isn't a miracle cure for all unconscious patients, but in some cases consciousness can be restored. At the very least, by following resuscitation steps brain function can be manually preserved until further measures are taken. Resuscitation steps can in some cases be the first steps of a complete recovery.
Fortunately, life-saving skills aren't required often, so resuscitation steps are best understood by practising high-risk, low-frequency scenarios. Real Response course facilitators guide students with simulation training in a 'learning by doing' environment that results in greater knowledge and skills retention, including the ability to follow procedural resuscitation steps from start to finish. Understanding the purpose behind various resuscitation steps and equipment is valuable knowledge, and putting the skill-set into action really can save lives.
What To Do When Someone Is Not Breathing?
It can be difficult to ascertain the cause of sudden breathing difficulties or unconsciousness, but a fast response is required in emergency situations. The status of the casualty is important, but commencing resuscitation with timely CPR steps can make the difference between life and death. Regardless of outcomes, the effort expanded in attempting to save a life is never wasted. Simple first aid devices become life-saving technology in the hands of first aid experts, and knowing what to do when someone is not breathing involves a skill-set everyone should learn.
Unconsciousness can be caused by a range of factors including anaphylactic shock caused by allergic reaction to foodstuffs or insect bites. Course participants at Real Response gain first-hand exposure to the latest resuscitation techniques, technology and devices, while also learning how to apply first aid procedures in realistic and familiar settings. Real Response courses are structured for progressive learning outcomes with versatile attainments, such as Provide Advanced Resuscitation (HLTAID015) and First Aid Management of Anaphylaxis, (22099VIC).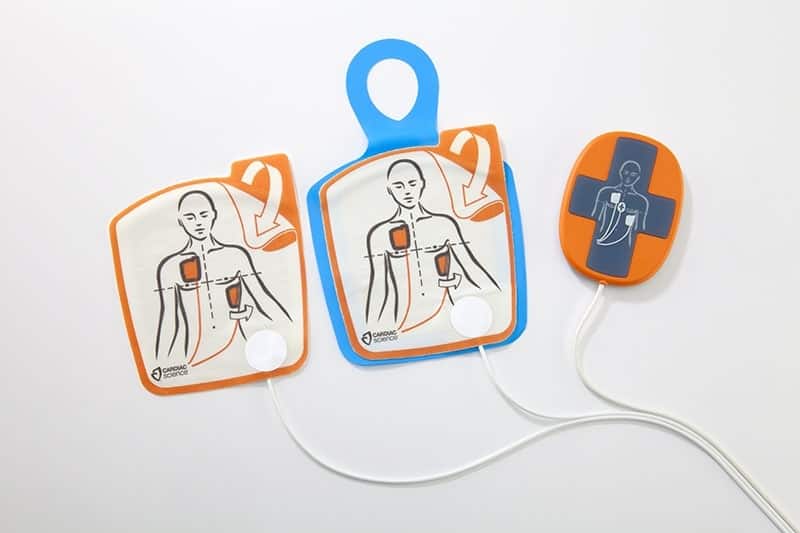 Resuscitation Steps For Optimum Emergency Outcomes
Each Real Response course has unique merits for restoring health and saving lives, and comprehensive first aid attainments can be combined for higher accreditation. Although every emergency should be treated on its own merits, there are progressive resuscitation steps that are normally followed, including:
Assess the immediate location for dangers such as traffic, electrical wires and other hazards.
Ascertain if the patient is responsive. A lack of response will quickly determine that further resuscitation steps are required.
Call an ambulance or ask someone else to call immediately. Resuscitation steps are most effective when backed up by advanced resuscitation equipment. For example, CPR is a powerful life-sustaining tool, but defibrillation needs to take place within ten minutes for a reasonable chance of the patient's survival.
Check the patient's airway isn't blocked by the tongue or foreign objects.
Focus on the patient, but listen to onlookers and involve them if they are required. In some situations, witnesses will understand the cause of breathing difficulties or unconsciousness, and appropriate resuscitation steps can begin immediately.
If the patient isn't breathing, or only expelling occasional gurgles or gasps, CPR should commence.
Adjust CPR according to age and fragility of the patient. CPR is effective regardless of age and can even be performed as neonatal CPR to sustain and save the lives of newborn babies.
CPR procedures, along with airway management, as taught by experienced instructors at Real Response, are the best means for maintaining the flow of oxygenated blood until professional help arrives.
Depending on the emergency scenario, a range of technologically advanced first aid equipment is used in conjunction with CPR. Paramedics and first aid professionals carry oxygen tanks, defibrillators, airway management devices and other innovative tools.
Although resuscitation steps are familiar to professional paramedics and medical personnel, the techniques and equipment are available for everyone to learn and use in real emergency situations. First aid accreditations are highly regarded by progressive employers and businesses, while career options are booming in industries where first aid skills are paramount. Real Response courses, completed within a few hours to a few days, are among the best value attainments on offer, providing a first aid skill-set like no other.