When a person's heart stops in an emergency, the goal is to provide circulatory and lung function using cardiopulmonary resuscitation (CPR). If vital blood and oxygen supply is delivered by resuscitation until a defibrillator arrives, there is a chance of survival and full recovery. Major components of CPR include mouth-to-mouth resuscitation, artificial respiration using manual and mechanical devices, and chest compressions. Heart and lung function are inextricably linked, so Real Response courses deliver cumulative emergency response attainments and a broad skill-set that exceeds industry expectations.
There are various accidents that can lead to heart and lung failure, such as near-drowning or choking on an obstruction. Once airways are cleared, some casualties are benefited more by rescue breaths, while heart attack victims with a disturbed ventricular rhythm can be revived using a defibrillator. The earlier CPR is administered, the greater chance of successful outcomes, and when combined with prompt defibrillation, the chances of survival are greatly enhanced. Real Response offers specialised courses for highly valued first aid attainments, including Provide Advanced Resuscitation (HLTAID015) and First Aid Management of Anaphylaxis (22099VIC), both with a focus on resuscitation and revival.
Why Does Resuscitation Work?
Resuscitation techniques can be learnt by anyone, and form an important link in the chain of survival. Symptoms of breathing difficulties or cardiac arrest usually appear suddenly and unexpectedly, away from immediate medical assistance, and preparedness for administering CPR can make the difference that saves someone's life. After being trained by Real Response instructors, course graduates who encounter an emergency are prepared to act as the survival link between patient and emergency response personnel. Attainments include a multi-task skill set for recognising cardiopulmonary failure, contacting emergency services, and administering CPR.
Resuscitation works because CPR can be performed until a defibrillator becomes available. If defibrillation is administered within ten minutes there is a chance of survival for victims of heart attack, near drowning, electrocution, toxic inhalation etc. In other words, if a person can learn how to deliver chest compressions and mouth-to-mouth resuscitation in regular cycles for ten minutes or less, he or she can save a life and be someone's hero forever. There are a lot of ways breathing and heart function can be impaired, including anaphylactic shock for a person suffering an allergic reaction to certain foodstuffs or the bite/sting of an insect.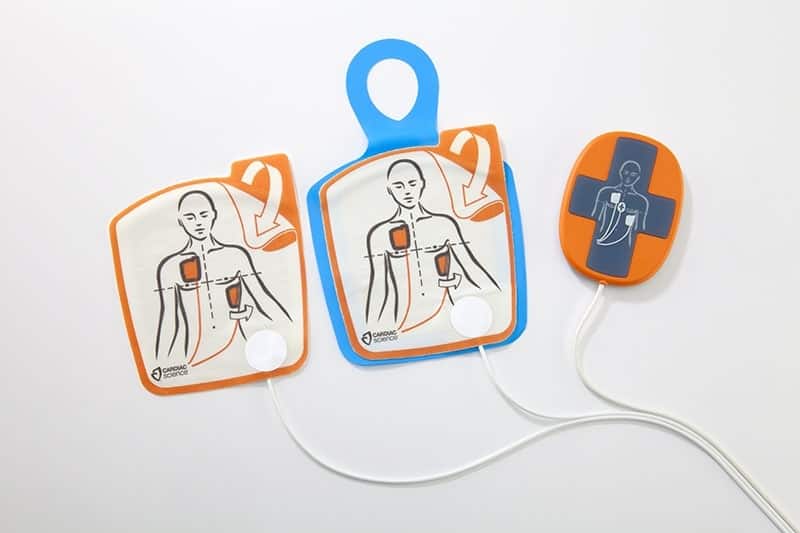 Realistic Simulation Training For Information Retention
Real Response course participants are favoured by industry-leading learning methods that include simulated training in a 'learning by doing' environment. Simulations are used by government agencies, the military, the security industry and many other occupations for delivering high-quality training outcomes, and Real Response are established as Australian leaders of simulated first aid learning. The benefits of simulated training are numerous, including:
Improved student engagement and participation for testing resuscitation skills. Simulations can be tailored to mimic familiar locations and workplace settings.
Simulation training results in more lives saved due to learning methods that foster optimum knowledge retention. Real Response simulations represent high-risk, low-frequency emergencies that can be effectively handled when basic procedural steps are remembered.
Most emergencies occur in public settings with other people around, with teamwork necessary and leadership required. Simulation training uses props, actors, sirens, artificial fire, real emergency equipment and more to deliver entertaining and enlightening course outcomes. Real Response courses are an opportunity for natural leaders to shine.
Once course participants become immersed in simulation training, they become aware of issues in their own home or workplace where changes can improve the safety of family or colleagues. At Real Response, workmates and classmates learn team-building skills and strengthen relationships in a positive, uplifting spirit.
Real Response was established to broadcast first aid and CPR learning far and wide, using the latest innovations and training methods. Our highly experienced instructors are dedicated to sharing their resuscitation knowledge and experience with every student to make Australia a safer place for all.